Company Profile
Jea Pan Cloth Wheel Co., Ltd., established in 1985, has over 30 years of experiences in manufacturing metal and non-metal polishing products. We specialize in sisal buffing wheels, polishing wheels and compounds.


Customers
Our customers are mainly producing mobile phone metallic surface, sink faucets, bicycle frame, hardware, jewelry, cosmetics containers, and leather accessories.
Professional polishing consultation
Jea Pan has studied the buffing field for decades. With a deep understanding of the polishing process, we accurately know customers' needs, and propose the most suitable solutions to assist customers in researching related technical problems.
One stop shopping
Either precious metals (i.e., white iron, aluminum, copper, zinc alloys) or non-metallic abrasive materials (i.e., plastics, wood, melamine, stoneware), Jea Pan integrates a wide variety of buffing consumables in Taiwan, and produces special specifications as well as perfect after-sales service. We are committed to supplying diverse and higher-quality materials at affordable prices.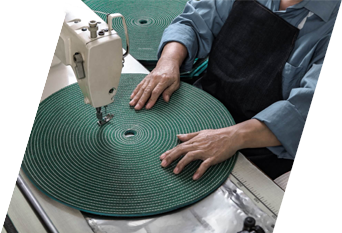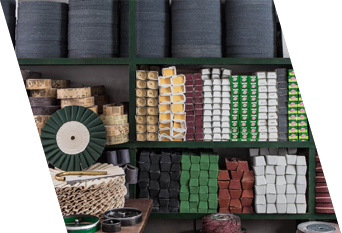 High-quality polishing material
Jea Pan strictly manages quality control and enhances the supply chain. We offer products not only removing rust and burrs but presenting high-quality hairline in post-plating process. Last but not least, our compounds achieve super-mirror surfaces with regard to stainless steel. We persist in researching polishing fields to provide our customers with the best abrasive and buffing materials.
In the future, Jea Pan expects to be the leading polishing material supplier in Asia. We treat customers with honesty and assist them with buffing problems. We are your best partner.